5 Steps to Building a Pool

Ready to talk about building a pool?
Dreaming of your own perfect retreat in your backyard with a new swimming pool? Well, your backyard retreat is just a few steps away.
In this article, we look at the five steps to building a pool that you make before we break ground.
Homeowners just like you dream about swimming pools. They are, after all, the iconic symbol of luxury, backyard memories, and relaxation. It's the perfect place for family and friends.
But, where do you start? First, we are Tulsa's pool builder. We build pools of all sizes, shapes, and price points. And we are here for you.
Now let's get started with your five steps.
Step 1: Choose Your Pool Builder
This is your first step. Finding the right pool builder is incredibly important!
You can always trust at Fiesta Pools and Spas. We are members of the Master Pools Guild. This means we are part of a global network of elite custom pool builders that you can feel confident with. You can trust the craftsmanship and overall quality of your next pool when it comes from us.
It is also very helpful for us if you obtain your plot plan of your yard. You may have this from when you purchased your home, or you can get it from the city. We'll ask you for this so we can get started.
Step 2: Choose Your Pool Type
Your first step is deciding what kind of pool you want. Things to consider include:
Your budget
What you want the pool for
Your backyard landscape – what do you have room for, where will you put it?
What do you like when it comes to shape and size?
Some of our customers like rectangular pools while others like kidney shaped, and others like freeform pools. Remember that the more creative you get, the more the pool costs. You also want to consider things like infinity edges, steps, diving board, and more.
If you aren't sure where to start, please feel free to contact us so we can help! You can also take our quiz which will help us build you the perfect pool for your lifestyle.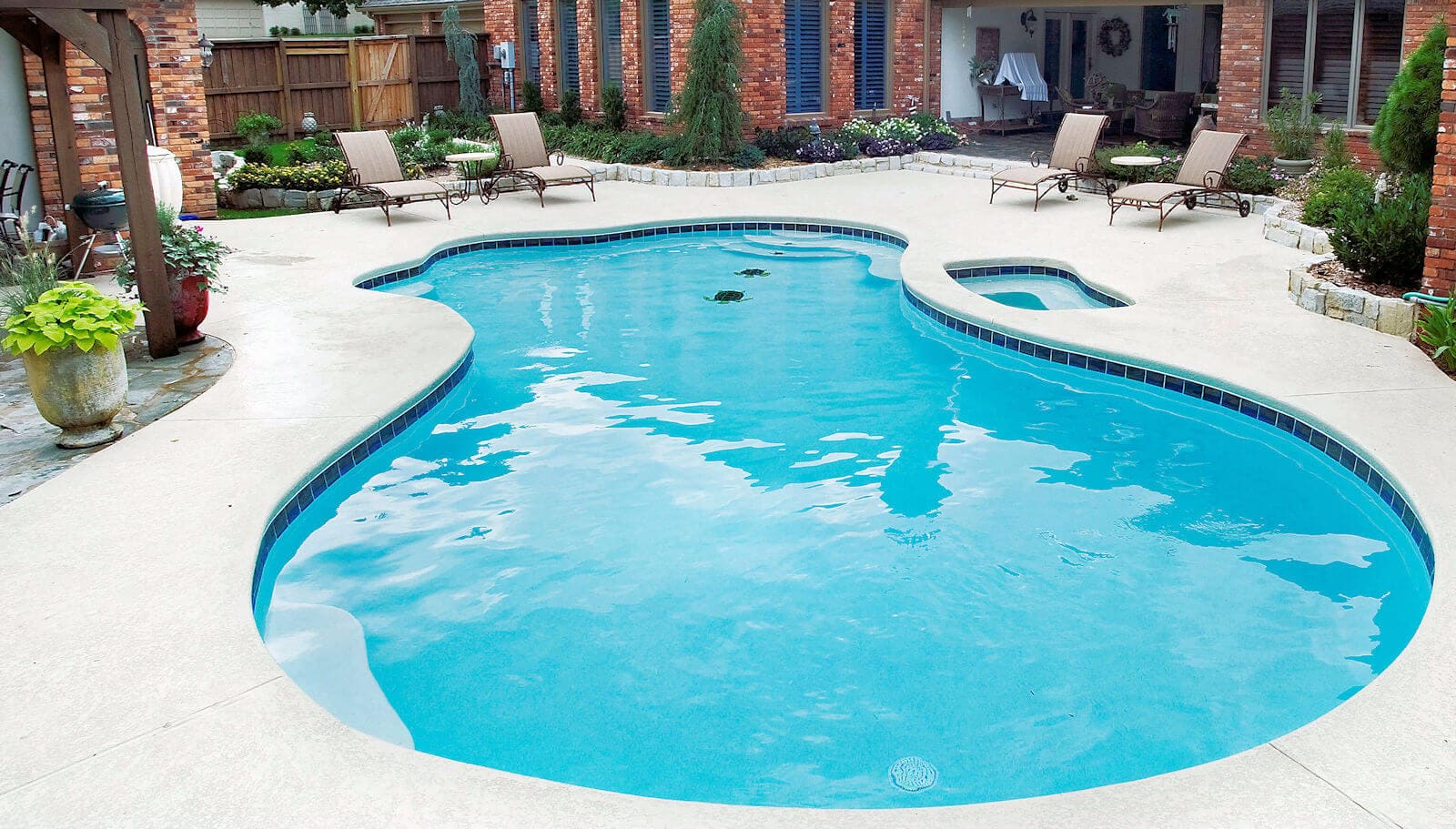 Step 3: Choose Accessories and Features
Now that you've consider the size, shape, and depth of your pool, you want to think about the overall aspects of your swimming pool.
This includes things like:
Water features
Fire features
Decking
Pool surface
Lighting
Outdoor kitchens
Hot Tubs
We can also help you with any of your add-ons by discussing all of your options when building a pool.
Step 4: Get Permits
Next, we need to get a building permit for your pool. This isn't a hard task, but it is a must. It is required for you to be compliant with state regulations. Once we have this, we can start building your dream pool!
Step 5: We Excavate and Build
Now that we've designed your pool, and you've picked out all of your accessories, it's time to get moving.
Here is what comes next in the process of building your backyard retreat:
The excavation starts, and we dig a hole.
Next up is steel work, plumbing, and electrical. This is where we install water and power lines.
Depending on your pool type, we'll install concrete, fiberglass, or a vinyl shell.
Next up, it's time to build the decking, finish the pool, add custom features, and do any landscaping.
It's time to fill the pool, start your equipment, add chemicals, and test the water.
Your pool orientation is where we show you how to take care of your new pool.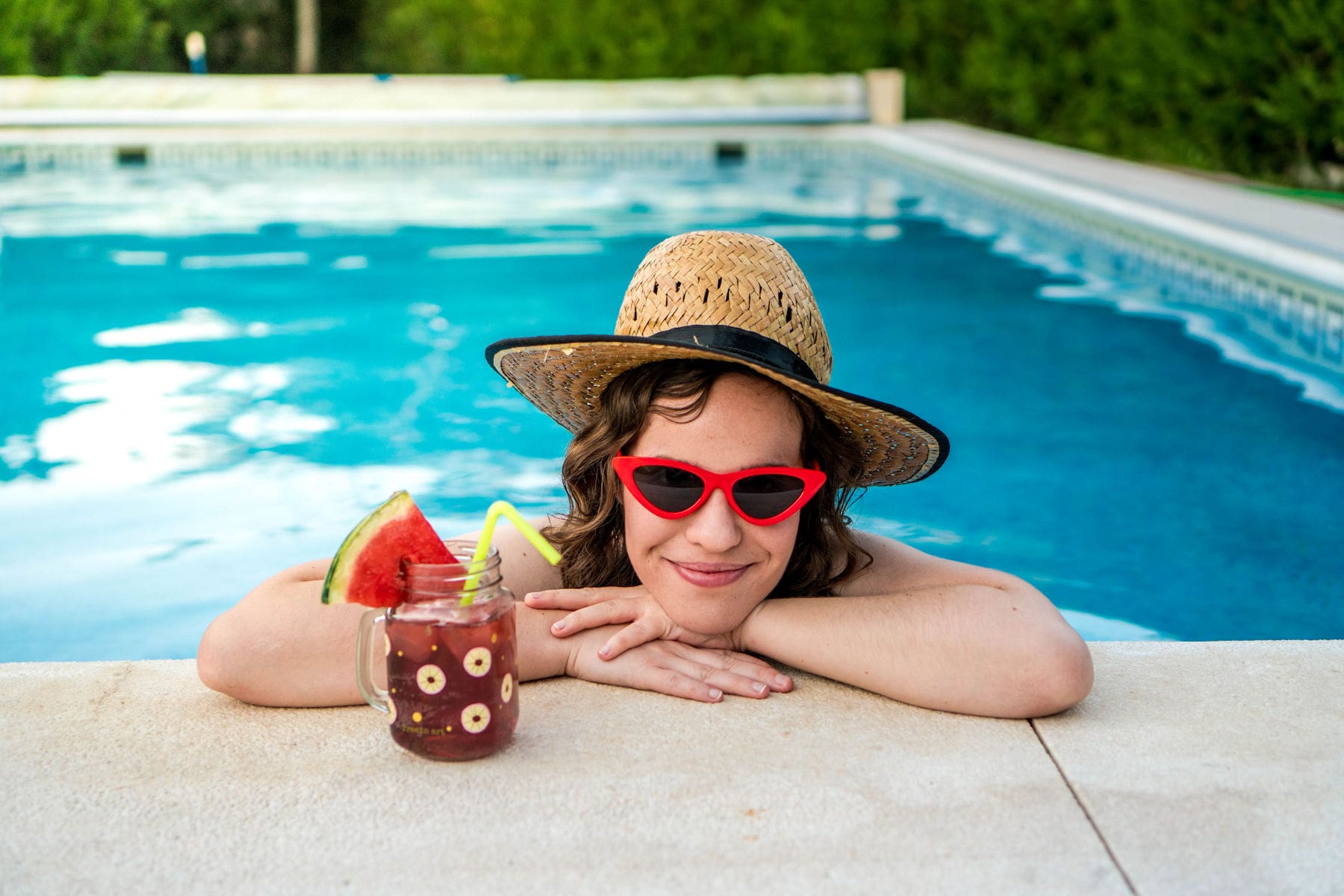 Ready to get started? Contact us today!
We proudly carry BioGuard pool products!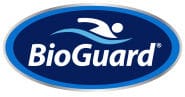 https://fiestapoolsandspas.com/wp-content/uploads/2021/09/5-Steps-to-Building-a-Pool-1.jpg
1000
1500
Fiesta
https://fiestapoolsandspas.com/wp-content/uploads/2016/09/logo-otter.png
Fiesta
2022-09-05 08:00:23
2023-06-30 20:02:55
5 Steps to Building a Pool