Top 11 Reasons to Get a Swimming Pool

Thinking about buying a pool? We know it's a big step, so we thought we'd help you with your decision! Check out these top 11 reasons to get a swimming pool.
#1: Swim in Privacy
This is an easy one. Swimming in a public pool is fun when you actually have room to move around. But, once it's super-hot outside in Oklahoma, everyone is at the pool. Do you really want to be packed into a pool with hundreds of strangers?
A pool in your own backyard allows you complete privacy for hours of uninterrupted enjoyment with family and friends.
#2: Your Family Will Love It
If you have kids, you know they'll love the pool! Just imagine the looks on their faces when you tell them one is coming to their own backyard! You've just made all of their dreams come true.
A pool is great all summer long, but it's also great in the late summer and early fall once the kids go back to school. You can enjoy it privacy. And they can jump in to cool off after a day at school!
#3: It's a Staycation
Having a swimming pool in your backyard is like an endless vacation. Who needs to leave home when you've got a pool in your backyard?
Just think about all the staycations you can have – your swimming pool literally pays for itself with the money you save from multiple vacation trips. In the long run, pools are less expensive than big vacations, and they last longer.
When building your pool, think about turning your backyard into an outdoor oasis. Consider waterfalls, vanishing edges and other amenities to make your pool seem more like a vacation spot.
#4: Quality Family Time
It's not a good idea to have smartphones and tablets in the pool, so that means tons of digital-free time with your family and friends.
When you build a pool, you create a fun and relaxing space for your family to spend time together right in the backyard.
Think of all the family memories – tons of laughter, play time and cookouts by the pool. As a bonus, your kids will never shout, "I'm bored!"
Plus, your pool is a great spot for everyone to relax and play in and forget the stresses of the day.
#5: Pets Love It
Have a dog? Many dogs just love to swim, but they can't go to the public pool with you.
They'll love a cool, refreshing break in your pool with you. Just remember – don't let them swim alone.
#6: Have a Party
Your pool is a great entertainment spot. Invite friends and family over to enjoy a cool, relaxing spot. Add a potluck barbecue, and your weekend is set.
#7: Stay Healthy
A pool in your backyard means you can swim every day if you'd like. Swimming is the best exercise, and it's easy on bones and joints.
Instead of getting in the car and driving to the gym, you can exercise in your own pool to stay healthy and/or lose weight.
Swimming is a terrific total body workout with a low risk of injury.
#8: The Relaxation Station
Water is relaxing, and the buoyancy of the water helps you de-stress after a long day at work. Just a quick dip makes you feel infinitely better. Plus, swimming will help you sleep better if you do it about a half hour before bedtime.
#9: Increase Home Value
Yes, it's true. A pool can increase the value of your home because many people in Oklahoma are looking for homes with pools. A pool might even be the difference between a quick sale and a home that sits on the market.
#10: Stay Cool
This is tops in our book especially with our very long, hot summers.
There's nothing better than laying by the pool and then jumping in to cool off.
#11: Keep Kids Close
When you have a swimming pool in your backyard, it naturally becomes a gathering spots for your children's friends. This becomes especially important as your kids enter their teen years. You can relax and know that your kids are close by and not out on the town.
Final Thoughts
We know building is a big investment, but it's one that's incredibly worthwhile as it allows you to create memories that last a lifetime.
Vacations end, but your backyard resort continues as long as you own the house. A lifetime of memories is attached to your pool, making its value priceless.
If you're interested in building a pool, contact us today! We look forward to helping you build your dream pool, and we offer financing, too!
And after you become a pool owner, we can help you with BioGuard pool chemicals – the best in Oklahoma!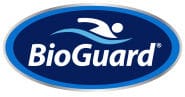 https://fiestapoolsandspas.com/wp-content/uploads/2018/07/Top-11-Reasons-to-Get-a-Swimming-Pools.jpg
562
1254
Swimming Pool and Spa Experts
https://fiestapoolsandspas.com/wp-content/uploads/2016/09/logo-otter.png
Swimming Pool and Spa Experts
2022-07-25 08:00:58
2022-09-30 20:01:11
Top 11 Reasons to Get a Swimming Pool