The Best Hot Tub Accessories for Your Spa

Your new spa is an integral part of your life, especially if you're soaking every day. It's also the centerpiece of your backyard.
In this article we look at the best hot tub accessories for your spa so you not only enjoy it more, but add to the ambiance of your backyard retreat.Your hot tub is the perfect place to unwind, relax, relieve stress, get relief for aches and pains, and enjoy nature.
Whether it's a morning soak with a hot cup of coffee or tea, or an evening soak with a nice glass of wine, you want to create the perfect backyard retreat.
You'll find that our favorite hot tub accessories can help make your outdoor space more functional and more enjoyable. Let's look at them now.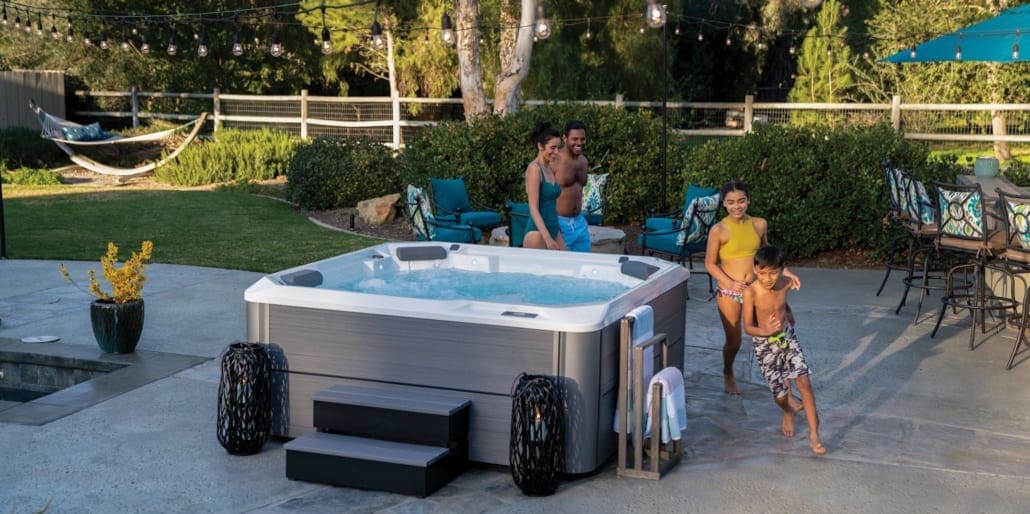 Hot Tub Steps
Hot tub steps are a must-have with your hot tub. Not only are they aesthetically pleasing, but they make it safer and easier to get in and out of your hot tub.
Look for steps that go with your hot tub and your outdoor surroundings. You also want steps that are durable and weather safe. We have them!
Umbrella
It's hot in the summer in Oklahoma, and sometimes you want to soak when the sun is right overhead. Enter the hot tub umbrella.
You'll find a hot tub umbrella provides much needed shade and a bit of privacy as well. An umbrella can also help deflect leaves from lingering on your hot tub cover.
Don't want to use it over your hot tub all the time? Use it over your patio or deck area, too.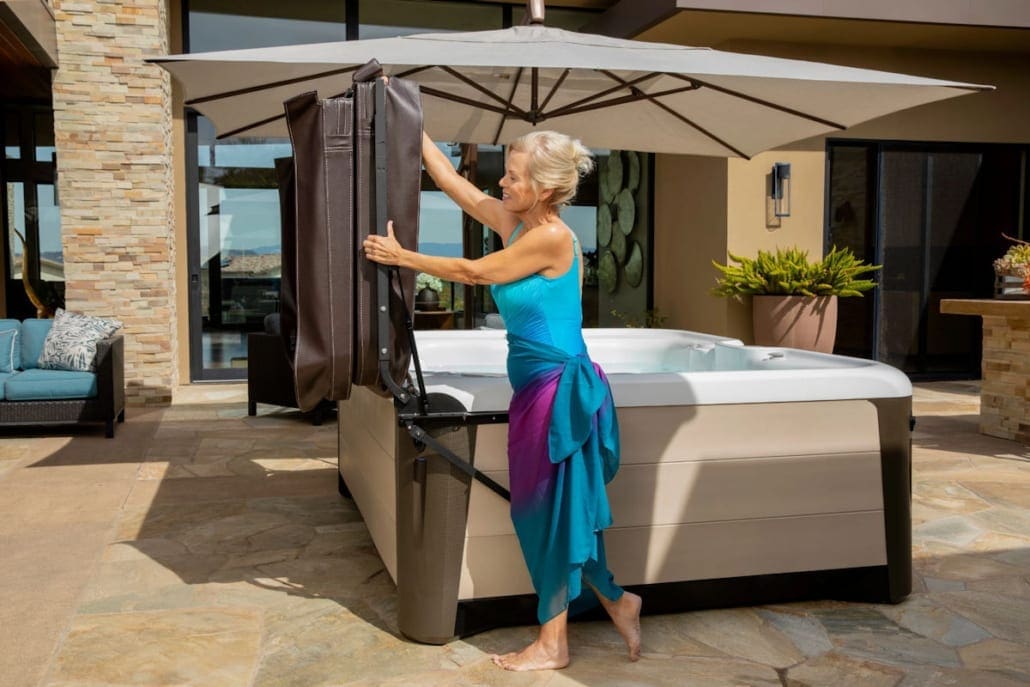 Cover Lifter
You know you need a cover for your hot tub to help keep it clean and warm all the time. But we also like a cover lifter. Why?
It is so helpful for lifting the heavy cover, and it makes it so much easier to use your hot tub on a regular basis. Say goodbye to cumbersome, heavy lifting!
Bar Table
We like having a bar table or at least a side table near our hot tub.
A bar table lets your hot tubbers enjoy their food and drink while keeping it out of the hot tub. You can also pull the table near the hot tub so your soakers can have a more bar-type experience.
Outdoor Shower
This is a fun outdoor accessory to have in your backyard. It's always a good idea for hot tubbers to rinse off before their soak so they rinse off any soaps and lotions. It's also nice for your guests to have a place to take a quick rinse after they get out as well.
You can use a portable shower, or you can put in a custom one.
Spa Vacuum
No one likes dirt, debris, and leaves in the hot tub, but sometimes they get in. Think fall with all the leaves dropping from overhead.
We like using our spa vacuum for quick clean ups if we end up with debris in the hot tub.
Storage Box
If you have a swimming pool, you might already have a box on your patio or deck to hold pool toys, or you might have one to store garden tools.
A storage box can also be home for your hot tub chemicals, aromatherapy scents, and other hot tub accessories.
To Conclude
Well, there you have it – our list of some of our favorite hot tub accessories. We have several of these items in stock and are always happy to help you find what you need! Happy hot tubbing!
https://fiestapoolsandspas.com/wp-content/uploads/2020/10/The-Best-Hot-Tub-Accessories-for-Your-Spa.jpg
1365
2048
Fiesta
https://fiestapoolsandspas.com/wp-content/uploads/2016/09/logo-otter.png
Fiesta
2020-10-06 08:00:55
2020-10-09 21:33:54
The Best Hot Tub Accessories for Your Spa