Can I Add a Spa to My Pool?

Family memories, fun times with friends, a relaxing spot for a swim and a great place for exercise. This and so much more is what you enjoy in your backyard swimming pool.
You've created your dream backyard, and it's a vacation spot right out the back door. But, is your oasis complete?
Or, have you found yourself asking, "Can I add a spa to my pool?"
The answer is, "Yes! You can." In this article, we're going to tell you how.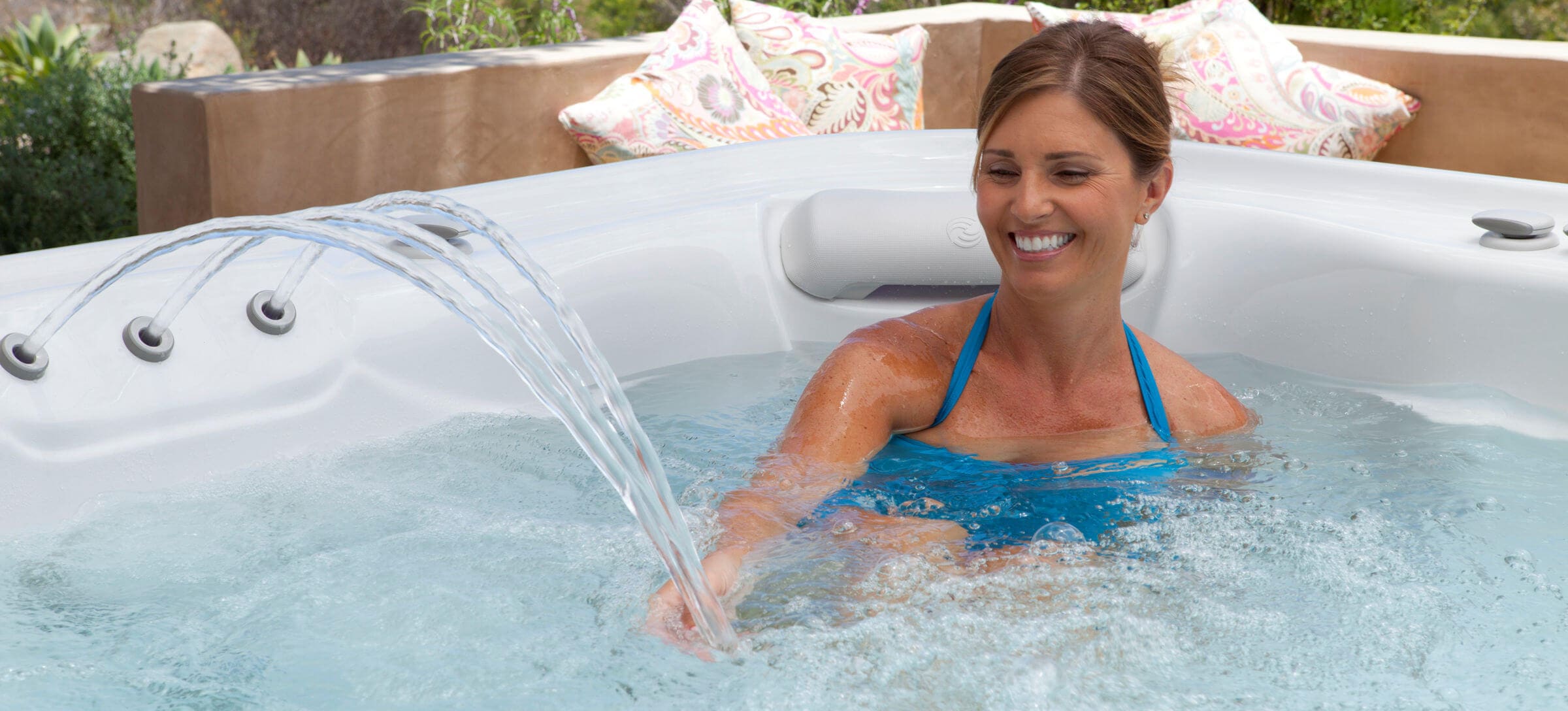 Add a Freestanding Hot Tub
You can easily add a stand-alone hot tub in your backyard. You could put it near your swimming pool or anywhere it fits into your backyard landscape.
It's always nice to put them near one another on your pool deck area so people can easily move between them without tracking grass or dirt into either the pool or the spa.
Hot Spring Spas makes many different models of hot tubs with multiple needs and budgets in mind. Choose from spas for two people all the way up to spas for seven people.
Customize your spa with music, TV, spa steps and much more.
Add an Attached Spa
Another option is to add an attached spa to your already existing swimming pool.
This means your spa and your hot tub share the same water and are connected. This can make streamline your water maintenance.
It also makes for easy ins and outs for those people who like to jump from warm water to cooler water and back again.
Create Backyard Ambiance
Whether you choose to add a freestanding spa or one that's attached to your pool, you can bet that it adds to the ambiance of your backyard retreat.
Look for an experienced pool and hot tub company to help you with your choice of freestanding or attached. They can help you design and install the perfect hot tub for your needs.
Final Thoughts
If you're happy with your swimming pool, but you want to add the final touch to your dream backyard, a hot tub is the way to go.
You'll find there are many reasons to add a hot tub to your pool area. The benefits of hot tubbing are numerous and include stress reduction, relief from sore muscles and aches, help for arthritis sufferers and better sleep.
If you're like most of us, you could use a better night's sleep, less stress and relief from your aches and pains.
If you're ready to explore your options, contact us today, and our expert team can help you fulfill your dreams!
https://fiestapoolsandspas.com/wp-content/uploads/2017/04/can-add-spa-pool.jpg
884
1500
Swimming Pool and Spa Experts
https://fiestapoolsandspas.com/wp-content/uploads/2016/09/logo-otter.png
Swimming Pool and Spa Experts
2018-04-25 22:30:23
2018-05-04 20:32:02
Can I Add a Spa to My Pool?