Yes, fall is here. The mornings are crisp, the days a little warmer, and the nights are cool. The leaves are turning beautiful colors of red, orange, and gold.
Yet, for many of us, we are mourning the loss of carefree summer days and wondering how to keep the feeling going a little longer. In this article, we look at five ways to greet fall weather and make the most of our beautiful Oklahoma autumns.
#1: Enjoy the Outdoors
The first thing you can do is continue to spend time outdoors. There's nothing quite like being outside in the fall. It's cool but warm, almost at the same time, but you aren't sweating in 100 degree days.
So, head outdoors to enjoy the leaves and the beautiful weather. A great place to do this is in your own backyard. An even better place is in your own hot tub.
Spend some time in the morning and in the evening relaxing in your hot tub either solo or with your family. It's a great time to refresh and reconnect with loved ones, while enjoying the outdoors.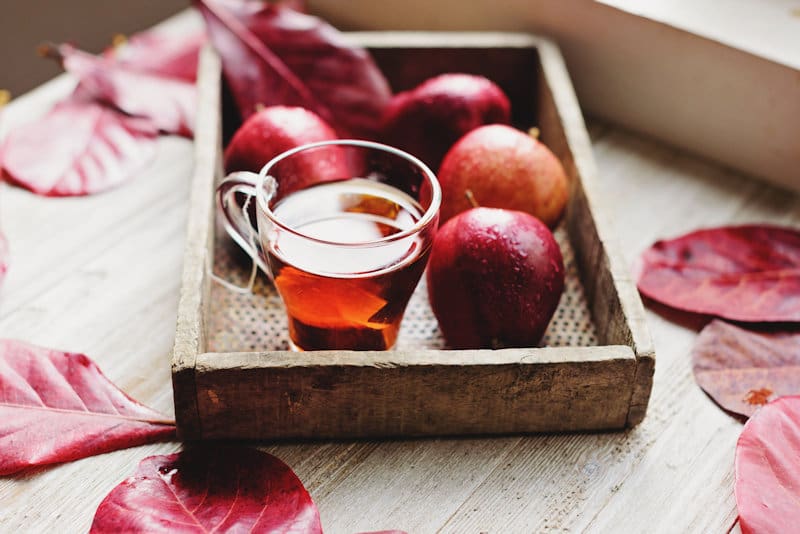 #2: Break Out the Fall Food and Drink
Pumpkin this and pumpkin that – this is what you've been waiting for. From pumpkin cake to pumpkin lattes,  this is your time to enjoy them.
In addition, don't forget the hot apple cider and hot chocolate. Even better… enjoy your favorite hot drinks sitting either by or inside your hot tub.
Don't forget a good book for a little you-time.
#3: Enjoy the Wildlife

Whether you live outside the city or inside, you can enjoy a bit of wildlife while relaxing in your hot tub.
Bring out your favorite bird watching books, and get in your hot tub in the morning or during the day to check out all the nearby birds. If you're in the country, you just might see a couple deer.
#4: Bring on the Fun Factor

For a fun weekend evening in the hot tub with your kids, take the time to bring a bit of the Halloween theme into your spa. Tell ghost stories or read a classic ghost story book. Let your kids make up stories on your own.
Afterwards, bring out the hot cider and popcorn for a movie night under the stars. Better make this a comedy so everyone can go to sleep at night!
#5: Add a Little Romance
Hot tubs are the perfect place to add a little romance with your partner.
Have a date night right in your backyard. Send the kids to the grandparents, cook (or bring in) a special dinner, grab some wine or hot cider, and spend time some reconnecting in your cozy spa.
Final Thoughts
At Fiesta Pools and Spas, we certainly love summers spent by the pool, but we equally love fall weather and days and evenings gathered around the hot tub. There's nothing quite like using your spa when it's cool outside and warm in the spa.
If you don't have a hot tub and would like to learn more about how you can affordably fit one into your lifestyle, stop by, call, or fill out our contact form, and we'll get right back with you!
http://fiestapoolsandspas.com/wp-content/uploads/2019/10/5-Ways-to-Greet-Fall-Weather.jpg
603
1200
Swimming Pool and Spa Experts
http://fiestapoolsandspas.com/wp-content/uploads/2016/09/logo-otter.png
Swimming Pool and Spa Experts
2019-10-11 03:27:31
2019-10-12 01:08:20
5 Ways to Greet Fall Weather