May is National Barbecue Month

May is the unofficial start of summer, and it's in just a few days. It's already warm in Oklahoma. And we're itching to get out our grills and start cooking. It just so happens, it's a good thing because May is National Barbecue Month.
When Did National Barbecue Month Begin?
While primitive people didn't use grills, gas, or charcoal like we use today, our ancient ancestors founded the barbecue.
Throughout history, not only in the Americas but people in Africa and Europe have been barbecuing.
Barbecuing didn't start in America, but it's an essential part of our culture. The history of it here goes back to colonial times, where every celebration involved a cookout. After the Revolutionary War, Americans held barbecues everywhere. George Washington even said in his diary that there was a barbecue that lasted for three whole days.
The history of this particular month, though, is quite simple. It turns out there used to be a Barbecue Council.
They declared May National Barbecue Month in 1963. Why? They wanted more people to cook outside.
The BBQ is a celebration of all the best in cooking. It's an art and one that many people worldwide enjoy and excel at.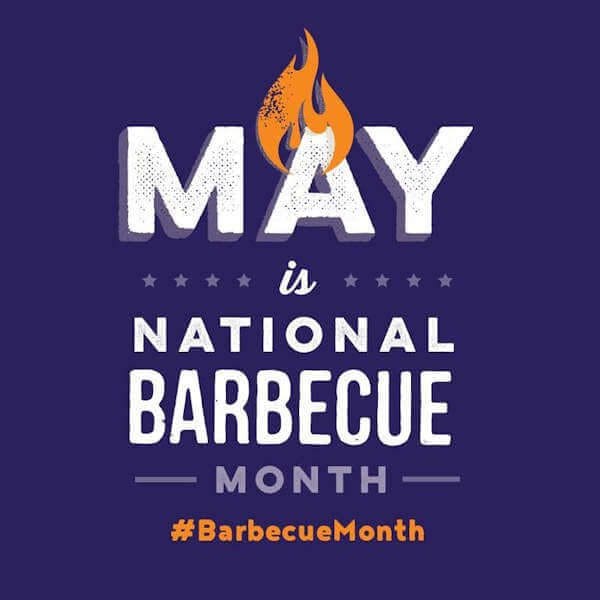 Why Do We Love the BBQ?
First, the food just tastes good! Next, it lets us spend time outside with family and friends.
And finally, many people love to grill so much so that they head out to BBQ competitions all year long!
So, if you haven't opened your grill since last fall, May is the perfect time to do so. Get it out and start practicing before Memorial Day.
Grill fruits, veggies, and meat. Bake a pie. The options are endless, especially if you have a Big Green Egg.
Meet National Barbecue Day
While a whole month dedicated to grilling is great, there is one day set apart to especially remember the BBQ, and that is May 16.
Grilling out is one of the most popular summertime activities in America, and it's why we've dedicated a whole month and one special day to it.
The concept of the barbecue is also a White House tradition. When President Lyndon B. Johnson was in office, he hosted the first ever barbecue on presidential grounds. One of our favorites served that day was delicious barbecue wings.
Are you ready to celebrate? Stop by today and check out our seven sizes of the Big Green Egg. It's the ultimate cooking experience!
https://fiestapoolsandspas.com/wp-content/uploads/2022/05/May-is-National-Barbecue-Month.jpg
561
842
Fiesta
https://fiestapoolsandspas.com/wp-content/uploads/2016/09/logo-otter.png
Fiesta
2023-04-28 08:00:59
2023-04-28 18:41:00
May is National Barbecue Month